It was really great to see Haruko after all these years. We got on as though we had never been apart. We are both only children and share surprisingly similar tastes and views about life.
Saturday
we went shopping on Regents and Oxford Streets, ate dim sum in Chinatown, and had tea and dessert at Yauatcha in Soho. She had brought a class photo and we tried to remember the names of all the girls...who had saggy socks or side ponytails, the names of our teachers, and how Miss Roberts ruled with an iron fist.
Sunday
, neither of us felt well - she with a dodgy tum, and me with the usual pounding headache. We both took naps and she came over to see me at home around 3pm where we looked at photos and smelled perfumes and girlie things like that. Then we went for a walk in Regent's Park and even made it as far as the Queen Mary Rose Garden where we took lots of photos of roses.
Monday and Tuesday she went to Edinburgh to see her old university chums.
On
Wednesday
evening she came to the City, where she had wanted to hear evensong at St Paul's because she likes organ music. Then I took her to le Coq d'Argent at Poultry where we had rooftop views over the City, and enjoyed a cocktail. After that we went up to Finchley Road where we had Indian food at a restaurant I know, and the manager told me he hadn't seen me in months.
She thanked me for being her friend and being so kind all those years ago. When I visit her in Tokyo one day, she will take me to Kyoto.
On Wednesday evening, she wished she could stay another week. Two and a half days were totally not enough to catch up on 18 years!
**********
I promise there will be better pictures when she sends the ones she took :)
St Paul's Cathedral - 4.21pm, Monday 25th September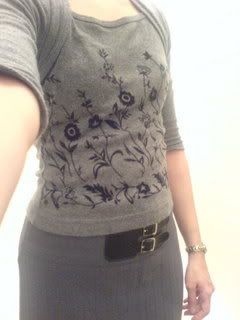 A very old top (gift from Lydia) paired with a skirt I bought when Haruko and I went clothes shopping!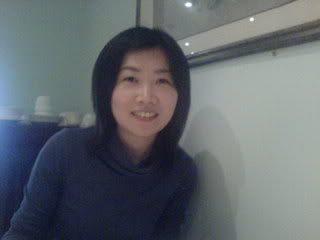 Haruko after Dim Sum in Chinatown (her choice)
She gave me a pretty little phone charm...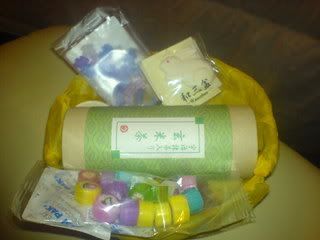 ...and a green tea canister with pretty sweets, including a sugar rabbit, in a gift basket...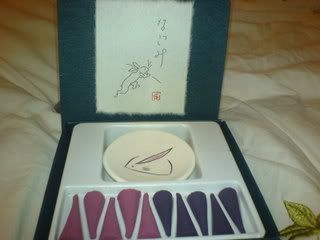 ...and really good incense. Check out all the rabbits here too...
I'd love to say more, but am yawning my head off and haven't even packed for the weekend. I had to blog about last weekend before experiencing this weekend!
Kali nichta